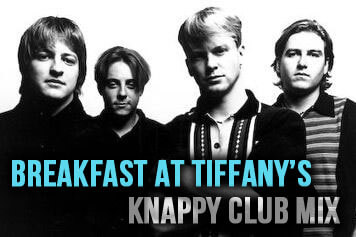 New heat this week includes my exclusive RareCrates.com Knappy Club Remix of the classic "Breakfast At Tiffany's" by Deep Blue Something.  Straightened up, sped up, and club ready.  Great for throwback sets and college bars.
120 BPM
Audio & VIDEO versions available.
5 versions available:
Intro/Outro
Quick Hitter
Quicker Hitter
Album Intro
Cold Ending
Get it today EXCLUSIVELY at RareCrates.com
http://www.rarecrates.com/rarecrates_just_added_select.php?action=836634159515213061
Breakfast At Tiffany's [Knappy Club Mix] by Knappy / Engine#9

As always, DJs only.