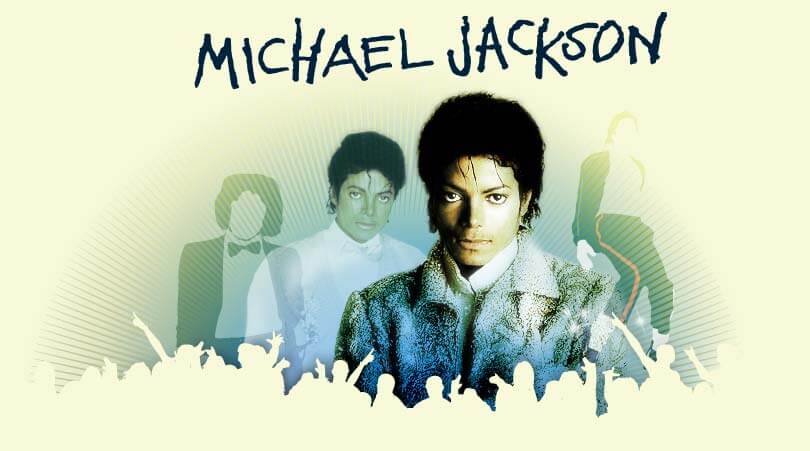 It is a sad day for me.  My biggest musical influence has passed away.  I am deeply saddened by this. Anyone who knows me knows the profound impact his legacy has had on me.  It's hard to talk about it right now but the best thing to do is share.
First, for everyone who has called, emailed, text messaged…etc…. thank you.  You are my friends and I'm thankful.
The loss of the iconic pop superstar (and one of my personal heroes)  will be felt throughout the world.  Obviously I am not alone in mourning and that is a testament to the impact and influence he had on so many peoples' lives.
I am not old enough to 'remember' the Jackson 5 or even 'Off the Wall' when they were out.  My first memory of Michael was when 'Beat It' came out.   Motown 25 sealed the deal.  My little sister and I were too young to stay up and watch (past our bed time) but we both snuck out of our rooms and headed for the family room after our folks went to sleep.  She won't admit it but she was just as excited as I was to see him.
It may sound strange but when the Jackson 5/Jacksons  took the stage… we didn't know most of the songs.  "I hope he plays 'Beat It'" we said to each other.  As we watched the rest of the group clear the stage, the anxiety increased.  Then…. boom, thap, boom, thap….that familiar 'Billie Jean' beat we  now all know and love.  Initially, we were a little disappointed…. "Oh well, must be the new song"….  Then the hat was thrown and his feet did this crazy dance…. we were hooked.
Had the song ended half-way through, we would have been fans and said "That was good".  But then the iconic moonwalk happened, and none of us were the same ever again.   I was a fan for life. (even though my sis still won't admit it now, so was she….)
From that point forward, every guy wanted to be him and every girl wanted to be with him.  I even did little performances with my friends, jackets, sequined socks & glove.  Wow. If you have those "Say, Say, Say" videos….DON'T post 'em LOL
I remember in 1984 when the victory tour was coming to Philly.  We didn't have much money and we couldn't go.  I was so sad.  But alas, one of the dates was canceled and new dates were added a month later.  I was able to scrounge $40 to buy a ticket to see the Victory tour on 9/29/1984.  Don't ask how I remember that. 🙂
Because we didn't have much money, my understanding father drove me in my full 'Michael' fan outfit to JFK Stadium in Philly and walked me to the entrance.  He didn't have a ticket so he waited the WHOLE concert in the parking lot.   That was the most memorable concert I have ever been to.  THANK YOU, DAD! I only wish you could have been beside me to see that show.
I have collected memorabilia for the last 25 years.  You name it, I probably have it.  I even broke out my prized Thriller jacket this past Halloween where I dressed up as Michael for a Mike Hines & The Look performance.  My collection is probably pretty valuable, and even more valuable now…although, I'd rather it wasn't.
It's probably a good thing I'm NOT DJing this weekend.  As any of my DJ friends and colleagues can attest, I squeeze some MJ into many of my DJ sets.  Imagine my set list if I played this weekend. (Hines, what you know about that).  The reason why I play so much, it's because YOU WILL DANCE!
Michael's musical style has always been one of simplicity and emotion.  If you really analyze his chord structures, you realize the simple brilliance of each song.  His vocals delivered a passion and emotion that helped you feel what he was singing about.  His performance echoed his sensitivity around lost love, concern for the less fortunate, and anger over injustice in the world.  If he sang it, he meant it, and you knew it.   Shuh mawn 🙂
I think I know every word to every song he's done, and I'm the worst with remembering lyrics (just watch me perform and you'll know I can't remember lyrics).  But I know millions of people around the world sing along too.
I have several autographed pictures of Michael including a promotional lithograph of the "Man In The Mirror" 12″.  It is signed and framed and hangs proudly to the left of my recording console.  It reminds me that changing the world starts with changing me.  It's not a new concept but it resounded so deeply with me when I first heard it.  Especially when the Andrae Crouch Choir kicks it up a notch…
Without his influence, I don't know what I'd be doing today.  I wouldn't have met so many of my friends and loved ones.  I probably wouldn't have studied music or gone into performance.  I probably would have been doing some boring job like being a CPA or banker. 🙂
Like so many shining stars, we will always wonder 'what was next'.   While he is gone too soon for the entire world, he leaves us with a legacy and career that spanned decades longer than most artists could dream of.  He wasn't a shooting star with a short career.  He left an indelible mark on the world that I hope you will appreciate as I have.  He has inspired me to push myself  forward and make music.  Forget about the oddities.  Forget about the scandals.  Forget about the surgery.  Listen. Michael was my generation's John Lennon.  I'll always remember the ways he touched so many lives including mine and I'll remember where I was when I heard the news.
"Gone Too Soon"

Like A Comet
Blazing 'Cross The Evening Sky
Gone Too Soon

Like A Rainbow
Fading In The Twinkling Of An Eye
Gone Too Soon

Shiny And Sparkly
And Splendidly Bright
Here One Day
Gone One Night

Like The Loss Of Sunlight
On A Cloudy Afternoon
Gone Too Soon

Like A Castle
Built Upon A Sandy Beach
Gone Too Soon

Like A Perfect Flower
That Is Just Beyond Your Reach
Gone Too Soon

Born To Amuse, To Inspire, To Delight
Here One Day
Gone One Night

Like A Sunset
Dying With The Rising Of The Moon
Gone Too Soon

Gone Too Soon
— Michael Jackson
Thank you, Michael, for all you have given the world. You will be missed but never forgotten.